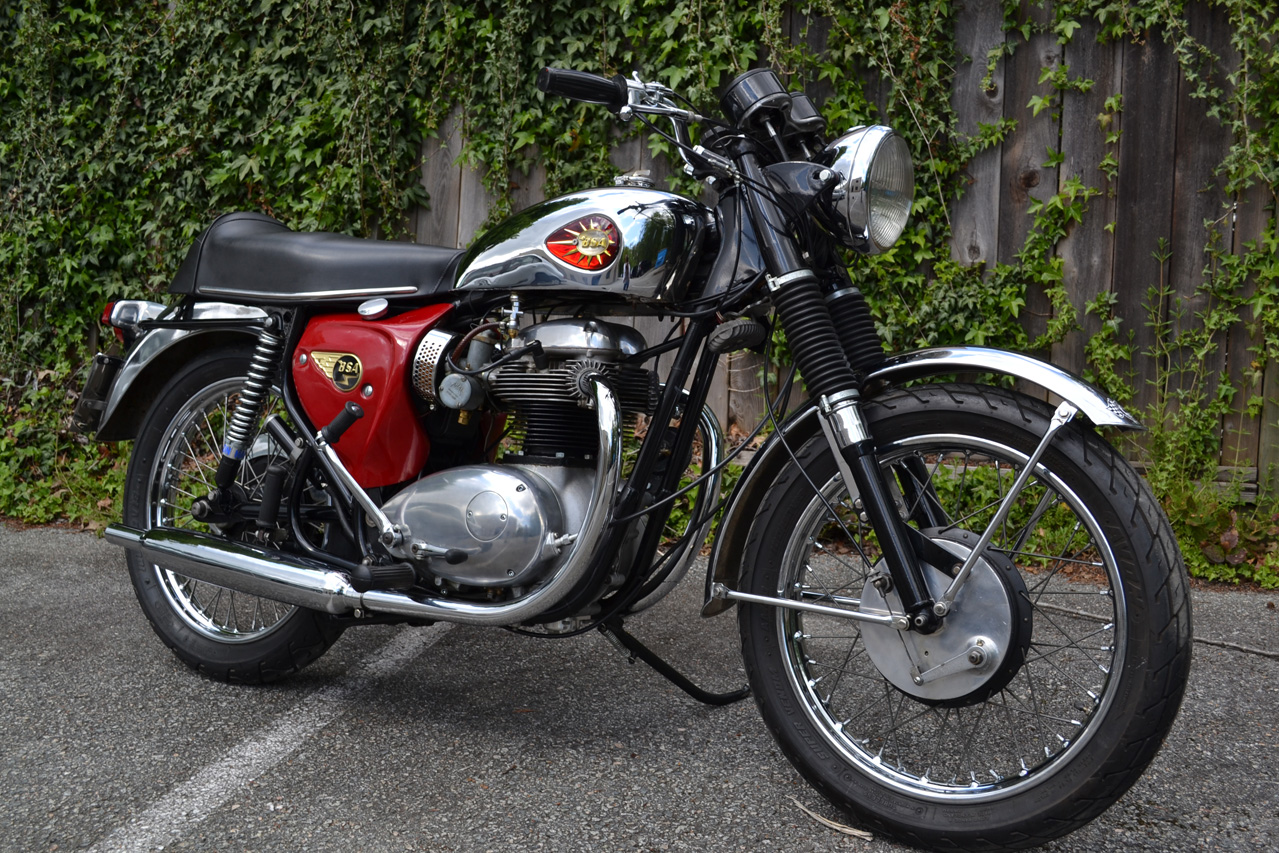 View Higher Resolution Photos Here
Ok, so not exactly an investment quality AMCA high pointer but a very high scorer in the enjoyment category.
This 66 A65L is a local bike that was well restored mechanically a few years back. It isn't perfect but still looks and runs great. I like the fact that I don't have to fuss over this one so much and keep it freshly maintained and started regularly.
It just received new gas plunger valves, fresh fluids and a new battery. Fired right up and always does.
New Clutch cable Aug 2015
It is mostly original. Note the original unpainted side covers, pretty nice for 48 years.
These 650cc OHV parallel twins have always been a good handling smooth performer capable of 108 mph or so.
This one was featured in Motorcycle Classics Sept / Oct 2007 edition in a comparison square off with a 68 Triumph T120.