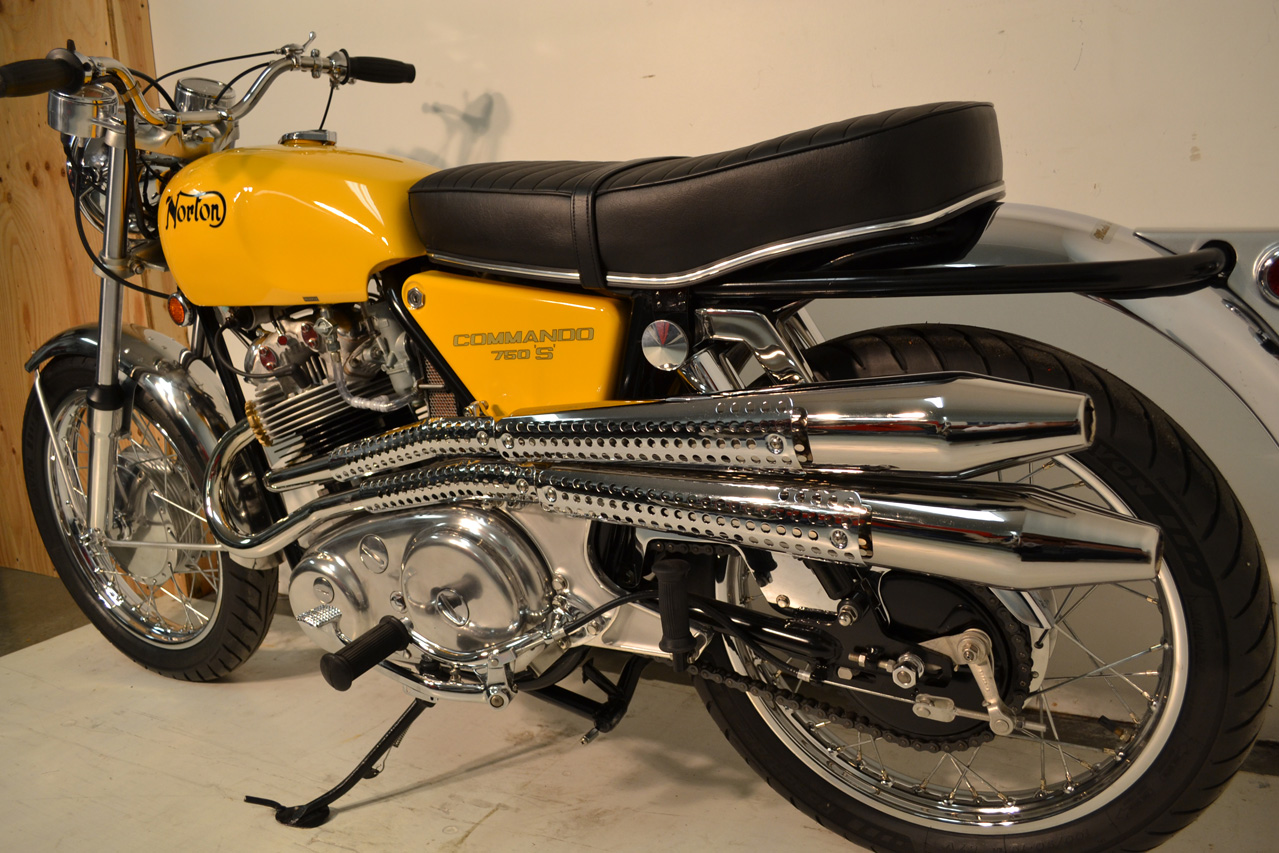 View Higher Resolution Photos Here
The Norton Commando, a Norton- Villiers motorcycle was launched by the Norton Motorcycle Company in 1967 as a 750cc OHV, pre unit parallel twin. The 1970 S Type or scrambler model featured upswept exhaust, the isolastic vibration control system and twin leading shoe front drum brake.
This pristine example is the end result of a total restoration by Ron Baillie. Ron's attention to detail and the extensive level to which he restores Norton's mechanically and cosmetically has recently been recognized in a front cover feature article in Motorcycle Classics. Ron will routinely salvage and refinish original parts if perfect. In this case the fenders and headlight shroud have survived. All other parts are sourced in the UK and of the highest quality available.
This matching number S type was started, tested and carefully decommissioned for showroom display. I remember seeing new Norton's in the showroom during the early 70's but no way could I afford one. I know it should be ridden but I will hang on to the showroom pristine condition for awhile. Parked beside the fastback featured also on this site the two together are nostalgic and personally satisfying to admire.