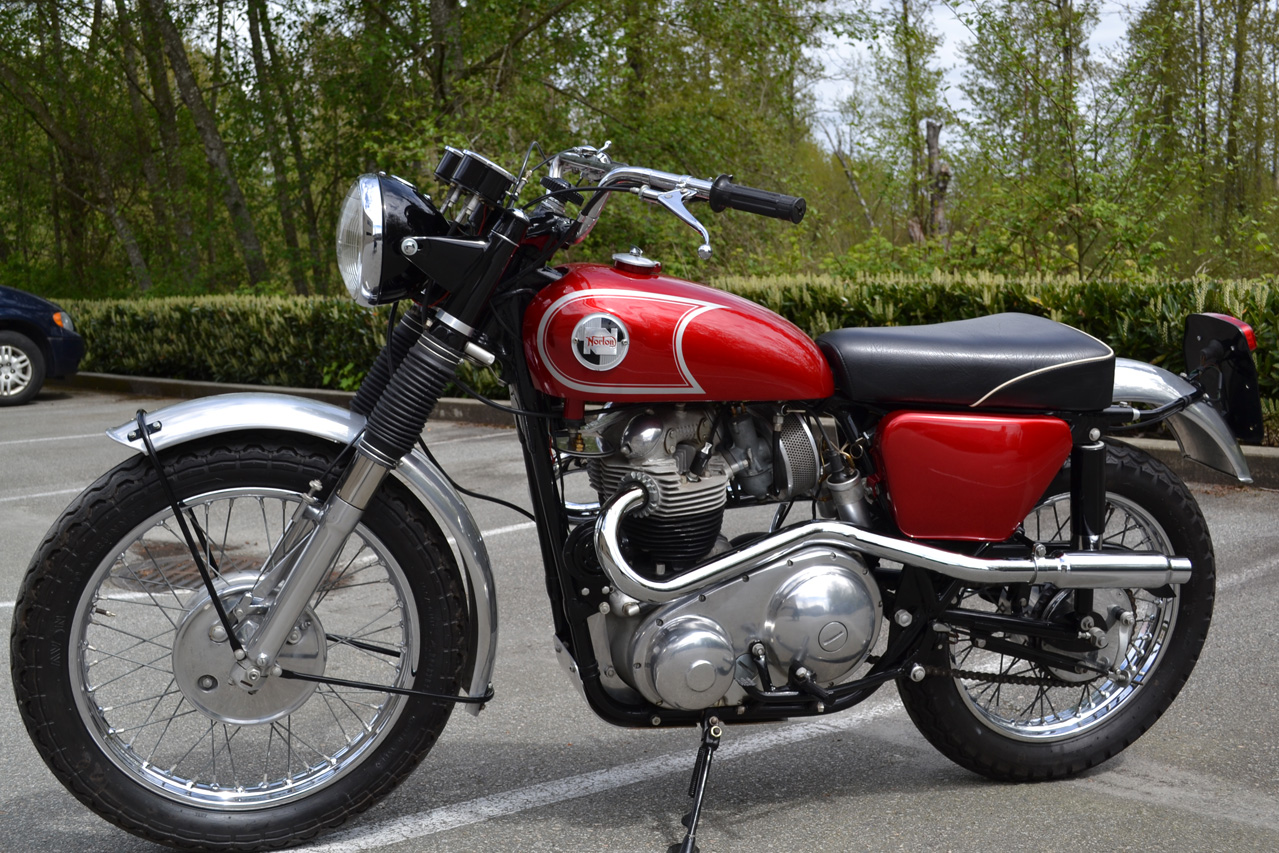 View Higher Resolution Photos Here
If you are a Norton fan than you most likely can speak to several important models that furthered or saved Norton along the way. The P11 and P11a is one of those models.
The P11 and most of its scrambler / off road predecessors were built for the export market primarily to the western US where trail riding and desert racing was huge. Most motorcycling in the states during the sixties was for fun not so much transportation and they took their off road racing fun seriously.
Norton exports such as the 600cc Nomad twin, AJS 18CS Southerner and Matchless G80CS Marksman had done well on the Mojave but along comes the Triumph TR6C 650 and left the competition in the desert dust.
It was thanks to an American, Bob Blair of ZDS Motors to prototype an Atlas twin engine into the Matchless G85CS frame, forks etc and sent it to the Norton folks at Plumstead. Although it was a time consuming assembly, the newly created 745cc P11, P11a and Ranger were sold to the export scrambler market for two years and were a success not only for the struggling Norton financially but won the Mojave Desert racing titles for the two years they were produced. The market loved the styling and as such the P11 style influenced the new S Type that followed.
The 1967 P11 had the upswept pipes, the 1968 P11a were low pipes with upswept silencers. As was the way back then motorcycles were dated in the year sold rather than the year produced hence this one is a 68 P11a.
P11s had an Atlas twin 745cc engine with twin 930 concentric carbs, an alternator, cast alloy chain case and an AMC gearbox. This was fitted into the Matchless G85CS frame and came complete with AMC gaitered forks, AMC hubs and 7" brakes. They weighed 388 lbs, 52.5HP @ 6400 rpm and could top out at 105mph.
This matching numbers P11a is excellent Tim Bardsley restoration modeled after the P11.